Product Summary
The WSC2000 is a Wirewound Resistor.
Parametrics
WSC2000 absolute maximum ratings: (1)Temperature Coefficient ppm/℃ 0.1 Ω - 0.99 Ω = ± 90; 1.0 Ω - 4.99 Ω = ± 50; (2)Dielectric Withstanding Voltage VAC > 500; (3)Insulation Resistance Ω > 109; (4)Operating Temperature Range ℃ - 65/+ 175; (5)Maximum Working Vol tage V(P x R)1/2; (6)Weight/1000 pieces (typical) g 90.
Features
WSC2000 features: (1)All welded construction; (2)Molded encapsulation; (3)Wrap around terminations; (4)Solderable termination; (5)Excellent stability at different environmental conditions; (6)High power ratings; (7)Superior surge capability; (8)Available in non-inductive styles with Aryton-Perry winding (WSN in lieu of WSC, maximum resistance is one-half WSC range); (9)Lead (Pb)-free version is RoHS compliant.
Diagrams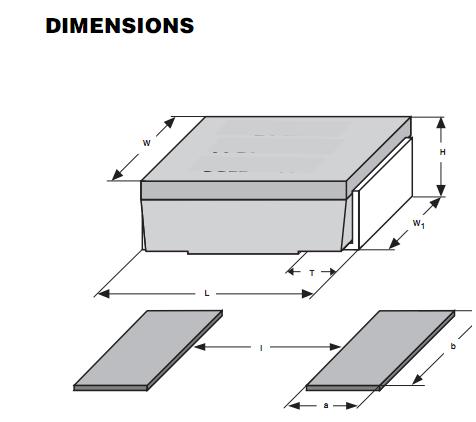 WSC2515100R0FEB

Vishay/Dale

Wirewound Resistors - SMD 1watt 100ohms 1%

Data Sheet



| | |
| --- | --- |
| 0-1: | $1.48 |
| 1-100: | $0.66 |
| 100-500: | $0.59 |
| 500-1000: | $0.53 |


WSC251510R00FEA

Vishay/Dale

Wirewound Resistors - SMD 1watt 10ohms 1%

Data Sheet



| | |
| --- | --- |
| 0-1: | $1.15 |
| 1-2000: | $0.36 |
| 2000-4000: | $0.35 |
| 4000-6000: | $0.34 |


WSC251510R00FEB

Vishay/Dale

Wirewound Resistors - SMD 1watt 10ohms 1%

Data Sheet



| | |
| --- | --- |
| 0-1: | $1.15 |
| 1-100: | $0.76 |
| 100-500: | $0.52 |
| 500-1000: | $0.46 |


WSC251510R00FTB

Vishay/Dale

Wirewound Resistors - SMD 1watt 10ohms 1%

Data Sheet



| | |
| --- | --- |
| 0-1000: | $1.15 |
| 1000-2000: | $0.36 |
| 2000-4000: | $0.35 |
| 4000-10000: | $0.32 |


WSC251510R00JTA

Vishay/Dale

Wirewound Resistors - SMD 1watt 10ohms 5%

Data Sheet



| | |
| --- | --- |
| 0-1000: | $1.15 |
| 1000-2000: | $0.36 |
| 2000-4000: | $0.35 |
| 4000-10000: | $0.32 |


WSC251517R80FEK

Vishay/Dale

Wirewound Resistors - SMD 17.8ohms 1watt 1%

Data Sheet



| | |
| --- | --- |
| 0-1: | $1.39 |
| 1-100: | $0.70 |
| 100-300: | $0.61 |
| 300-500: | $0.56 |